Bh. Yang hosted the District Apostle and Apostle Fred Wolf at Ilsan Church. All Korean District Rectors and the Brothers in the ministry of the Seoul District gathered for a Seminar on concept of Ministry, covering the subjects Ministry and duty, Ministry and authority, mandate and hierarchy as well as ministry character and gifts.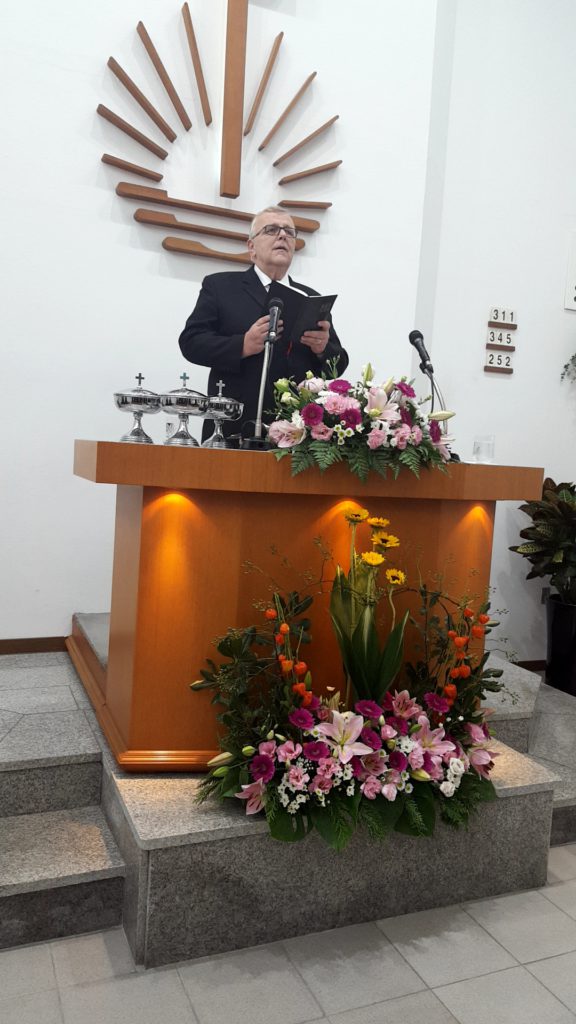 The Spiritual theme was take from 1st Peter 4:10
as each one has received a gift, minister it to one another, as good stewards of the manifold grace of God
The District Apostle elaborated that the gift of faith, gift of God's love, gift of grace are the empowerment of our ministry. When we then add which God has given us as talents and the material gifts from our God-given resources then we can be true servants in the Lord's work and be a blessing to the universal church.
The sermon on Sunday morning called to be zealous for good works (Titus 2:14) Encouraged by Jesus' sacrifice and teaching we renounce evil, live a life pleasing to God and prepare for His return.