Evangelists and wives gathered for a meeting with the District Apostle who was joined by Apostle Fred Wolf. The theme of the afternoon was "Serve with Love; Don't rule"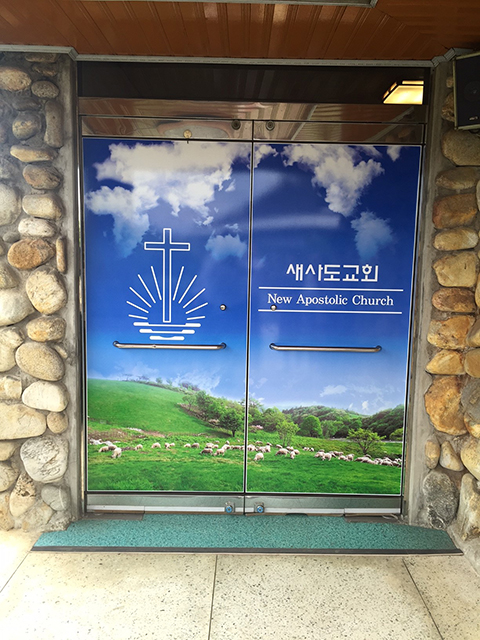 The subjects covered were being in the ministry means being a watchman who must be alert and recognize the dangers. We watch the congregation but also ourselves. Ezekiel 3: 17: "Son of man, I have made you a watchman for the house of Israel; therefore hear a word from My mouth, and give them warning from Me."
Also various concerns regarding church properties and questions of faith were discussed.
Sunday Service at our Namwon Church was an event of great joy. Two Silver- and one Golden-wedding couple. 7 souls sealed. Joy in Christ.
The sermon: Joy in trials, a test of faith. Through the Holy Spirit we can be patient with ourselves and our neighbour in all situations. (James 1:2-4) This is a victory with Christ.